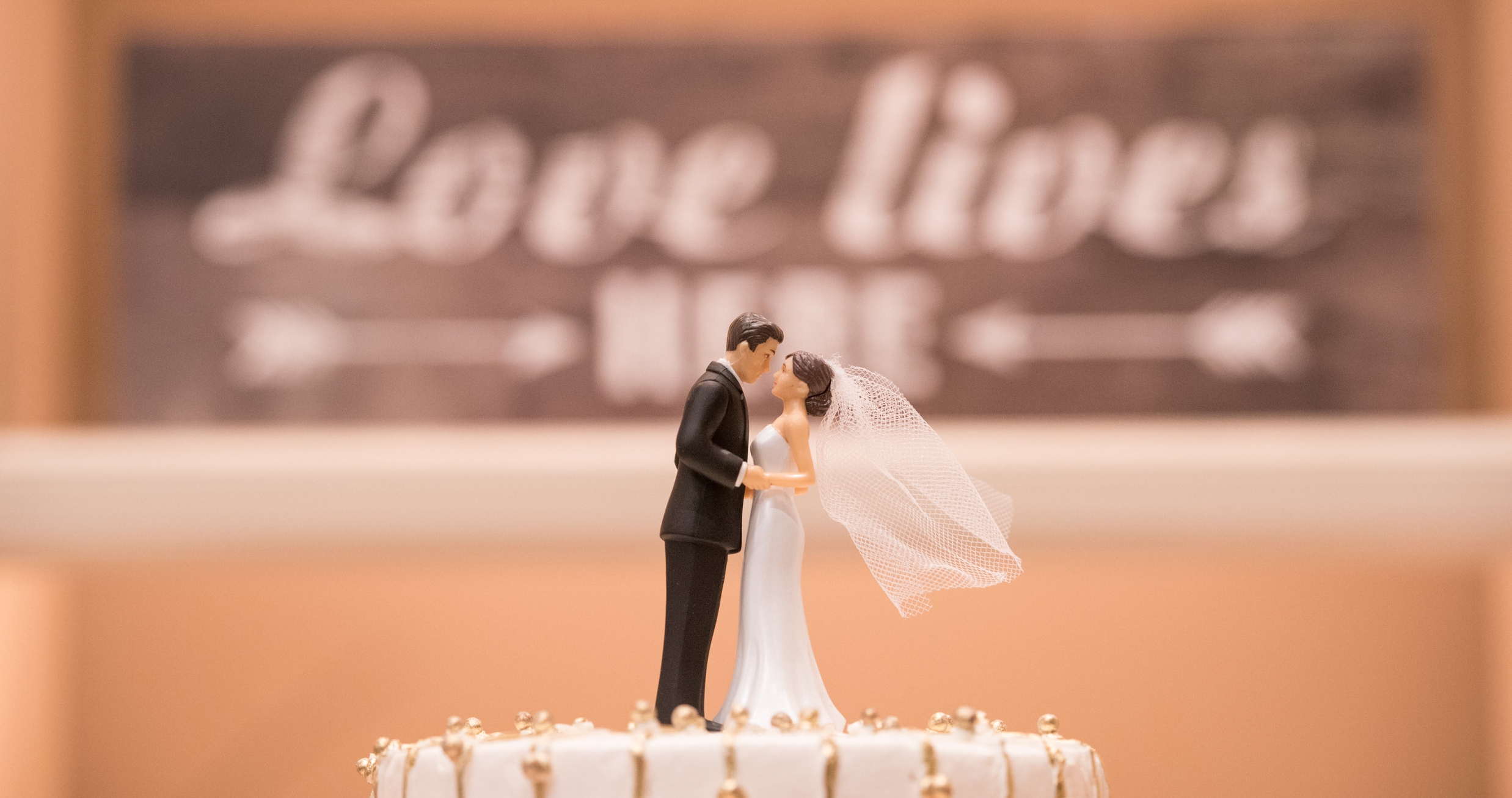 "Laura is an amazing wedding coordinator. She was very responsive and incredibly organized throughout the entire process. We hired her a month before our wedding when we realized we needed a day of coordinator. She responded to texts and emails immediately whenever we had any questions. She made the wedding process stress free. She contacted and coordinated with all of our vendors, worked with our event planner at the venue, and setup a timeline for us. She ran the rehearsal the day before the wedding and was at the venue for our entire wedding the next day. Laura and her assistant setup the ceremony and reception exactly the way we wanted, kept us on schedule, and made sure we always had a drink in our hands. We highly recommend Laura if you're planning a wedding."
-Angelica N.
"We used Events With Laura for our wedding in March and it was a total breeze. The day of the wedding THERE WASN'T A SINGLE WORRY. We were able to relax and enjoy the most special day of our lives without having to worry about the little details! Not only was the day of a home run, she went above and beyond being a day of coordinator but assisted us on the journey the weeks before in reminding us of things we needed to get done. Laura is very professional, friendly and organized. We highly recommend using her for ANY event. Book her now and you won't regret it!!"
-Jeanne A.
"She came highly recommended; she came ready to work our plan; she came with ideas, advice, and suggestions; she came from heaven! If you haven't hired Laura, already, do it. She wants YOUR vision to come true, and will do everything to make it happen. Every email/text was acknowledged. Requests were happily received with a smile and "no problem" attitude. She was cool, efficient, and organized, which meant I could relax and ENJOY my daughter's wedding! Thank you, Laura!!!"
-Margaret F.
"My wife Kate and I were referred to Laura by my best friend who also hired her as a Day-Of planner for his wedding last year. From our initial phone interview with Laura through the five weeks leading up to the big day, Laura was a consummate professional and put us at ease with her insights, suggestions, feedback and incredible work ethic. She went above in beyond in helping us with other outside vendors (DJ, Audio/Visual, Pipe & Draping, Decor, and more). She also helped us solve small but stressful last minute oversights in the final week leading up to our wedding. Most importantly, she made my wife and I feel as calm as possible on the wedding day, meeting every request and constantly checking in to make sure we didn't need anything else while keeping our wedding parties organized and our families at bay. She also helped address small miscues made by other vendors immediately, leaving us even more at ease. We can't recommend Laura enough for helping make our dream wedding become a reality! "
-Chris T.
"Laura did a FANTASTIC job coordinating our wedding. We hired her to do day of wedding coordination because we needed help with set up and tear down but she did SO much more than that. She worked out unexpected last minute details with our vendors and bent over backwards to accommodate our last minute changes. I highly recommend her. Thanks so much!"
-Kathleen M.
"Laura did a wonderful job as our wedding coordinator. She had an answer for every question and asked us all the questions we didn't know that we needed to ask! Her dependability, energy, tact and fun personality are the perfect combination for the job. Not only that- she's a miracle worker with safety pins and saved me from a broken bustle that could have really put a damper on the pictures and the night if she wasn't there to save me! Thank you again Laura for helping to make the wedding of our dreams!"
-Melissa M.
"Laura was our wedding planner. We felt she did an amazing job, and we would recommend her to anyone! She is responsible, kind, personable, and (most importantly) she gets the job done!!! Both my husband and I are quite particular people. We had a rather complicated wedding (mostly due to 4 different musical performances). Our wedding was by no means cookie cutter, and we needed a lot of planning that our venue has no capacity or ability to do. We never would have made it happen without Laura's awesome helping hand. For example, ...
1) We had a gospel choir for the ceremony. Laura worked with the choir director to get EXACTLY the sound we wanted, including for the processional. She picked the perfect arrangements, she attended their rehearsal to make sure it was perfect. She prayed with them before the ceremony. What more could you want?!??
2) We had an expensive trio perform at the dinner. The group insisted on having a greenroom and "warmup" time well in advance of their performance, and they charged us a pretty penny for it. Then, the group showed up super late (although still in time to perform, just not warmup). Laura got us a $750 refund due to their late arrival. Who else would make that effort?!??
3) Although our wedding site provided a "day of planner," Laura stepped in to help where they were lacking. For example, she knew our processional and made sure everyone started walking at the right time. When servers were slacking, she asked them to step it up. I could go on and on and on, but I think you get the idea."
-Laura L.
"Laura was one of my wedding coordinators and I could not have been happier with everything she did! Whether it was a pep talk I needed in the moment or making sure all the details were in order, she is genuine, super hard working and so fun to be around. I'm so thankful she was a part of my big day!"
-Niki L.
"Laura was our day-of coordinator. She also met with us a few weeks before the wedding. I feel she covered all bases during our first meetings. After getting an idea of our vision, she wasn't afraid to face head-on the responsibility of managing 3+ vendors and wedding entourage....days prior to the event and day of the event. Anytime we were in contact, she never made it seem like a bother but had a complete and easy "anything for the bride" attitude! Can't repeat how much this attitude made all this difference. She is TRULY cut out for this job!
I adore her. I recommend her to all couples. Don't hesitate to go with her :) I made the best choice!!"
-Christine G.
"Compared to my friends and relatives who had gotten married, my engagement was short...only 10 months. I basically followed everyone else's timeline in terms of booking the venue and other vendors and soon realized that the coordinator who had done many of my friends' weddings was not available. My mom found Laura just as she was coming to the area from San Diego, and to my surprise, she agreed to meet with us within a few days of actually moving here which is no easy task! I immediately liked Laura; she was responsive, prepared, and took the time to get to know me and my fiance as a couple and not just as a wedding. Laura has a great system worked out to prepare for the big day and all its details. We had an in-depth meeting a few weeks before where we went through every detail; she asked questions I hadn't even thought of and was even ready to suggest any vendors we still needed. Just before the wedding, the coordinator for the venue quit suddenly, but luckily Laura was able to transition seamlessly to another contact. Even though it was technically before her 2-week prior start date, she drove all the way to DC for the vendor meeting to make sure everyone was on the same page. She gave us a clear to-do list and list of items needed for the day-of which was incredibly easy to follow and helped me not forget anything.
Her ability to be lighthearted and upbeat while remaining focused and productive was key. On my wedding day, I was able to relax and enjoy myself without worrying about vendors or guests. I didn't see my ceremony room until I walked down the aisle, and that moment was so magical, seeing how the room transformed to be exactly what I wanted, all under Laura's supervision. You will not regret working with Laura; she has the personality, experience, and professionalism to make your wedding exactly what you want it to be!"
-Dani J.